For more than two years since Bukele took office, protests critical of the administration barely garnered dozens of attendees, or at the most hundreds. But on September 15, the bicentennial anniversary of Central American independence, thousands marched to the Historic Center of San Salvador to protest the government's dismantling of democracy, marking the largest protests against the Bukele administration. Estimates of attendance range from a conservative 5,000 to an upper bound of over 15,000.
The opposition to Bukele drew crowds on Wednesday morning larger than those which Bukele convened in his signature events, such as when he called for a protest outside the Legislative Assembly in February of 2019 while he entered the legislature flanked by armed soldiers. Some 5,000 people answered his call.
The protest converged at Morazán Plaza. Among the diverse groups that made up the march were feminist groups, the medical profession, judges, former combatants, members of FMLN and Arena parties, and outraged citizens. In the more than three hours the protest lasted, there were a few incidents of violence, where mainly hooded individuals burned a motorcycle and graffitied signs and walls. A group of organized women cut off this group from the protest, claiming that they were sent by the government to create a bad image of the protest. 
Most of the masked individuals fled in the face of questions from the media and some even threatened the journalists that filmed them. In the central Gerardo Barrios Plaza, a group of protesters and some masked individuals burned one of the Bitcoin ATMs installed by the government. Throughout the demonstration, the police presence was sparse, and possibly non-existent. In the streets, this has been the biggest setback for Bukele, who still maintains a popularity rating above 80 percent.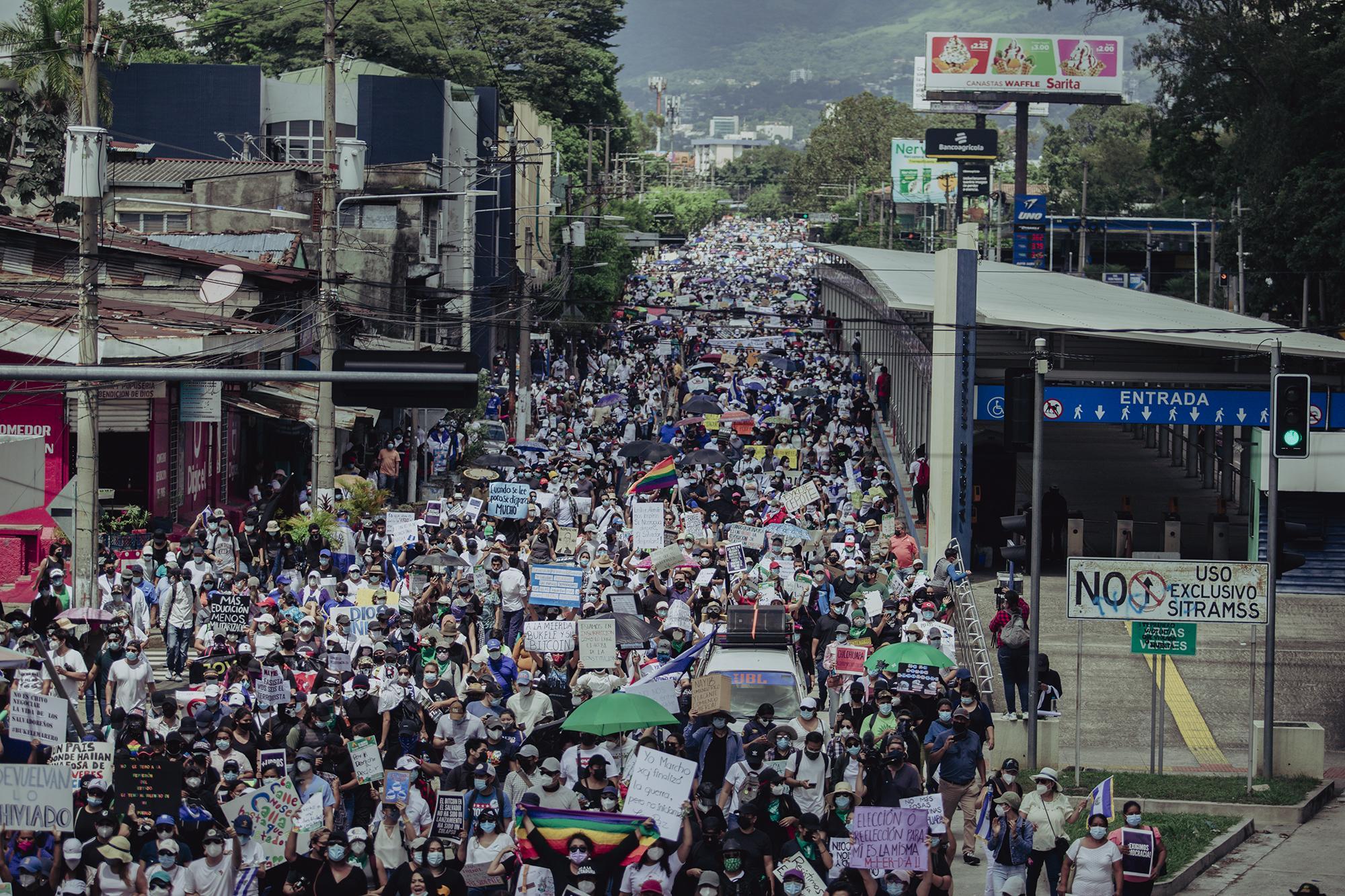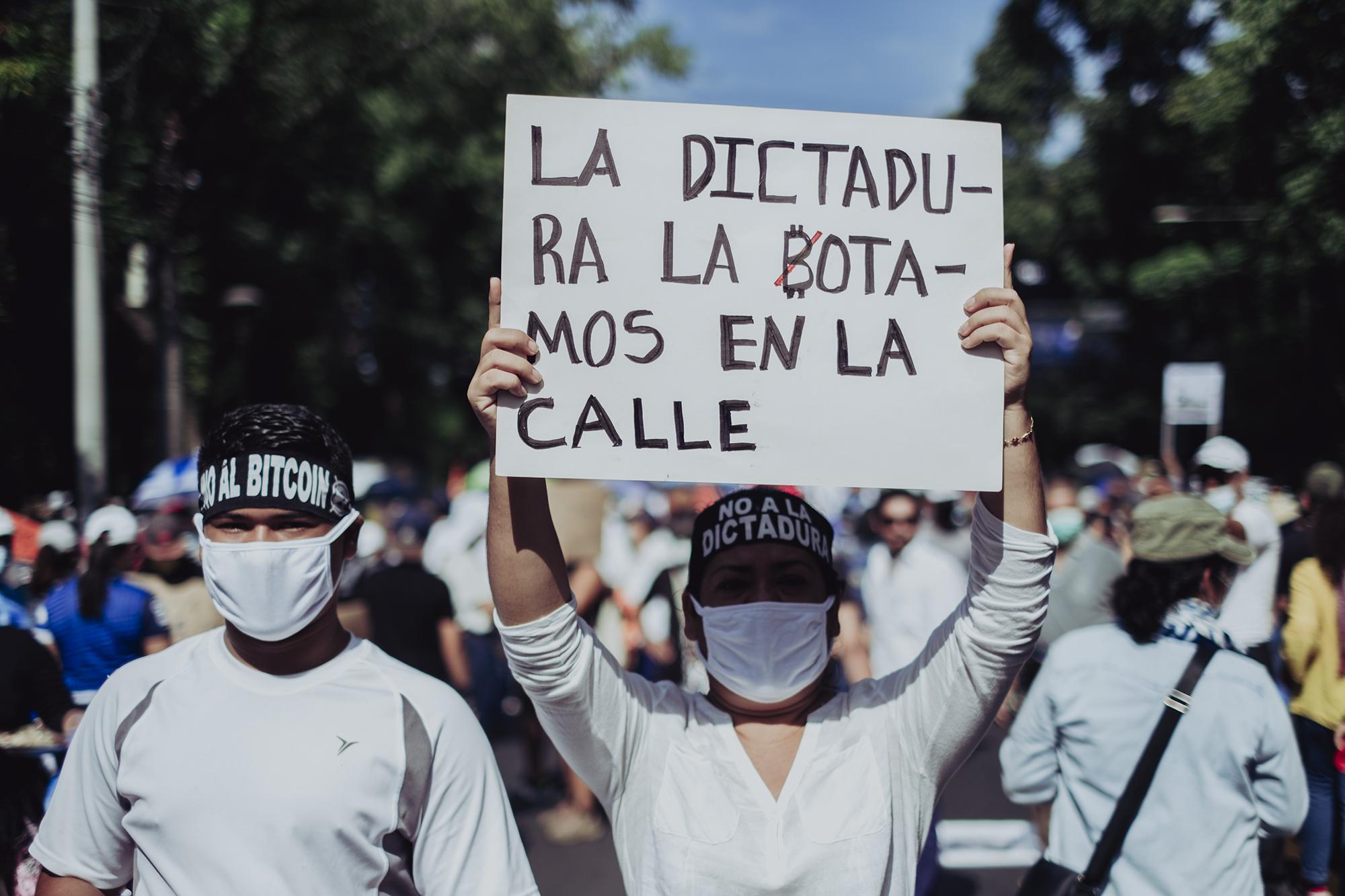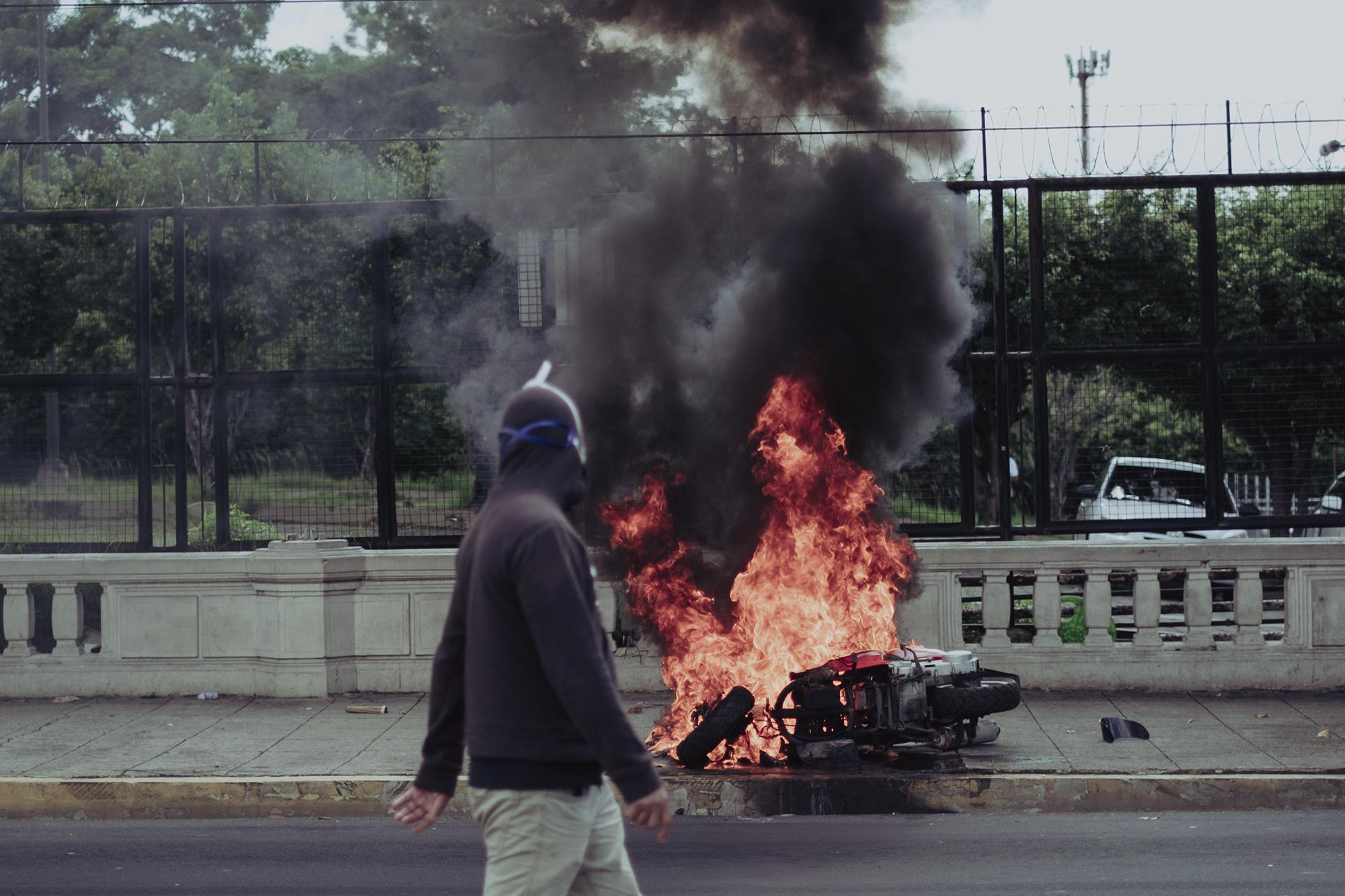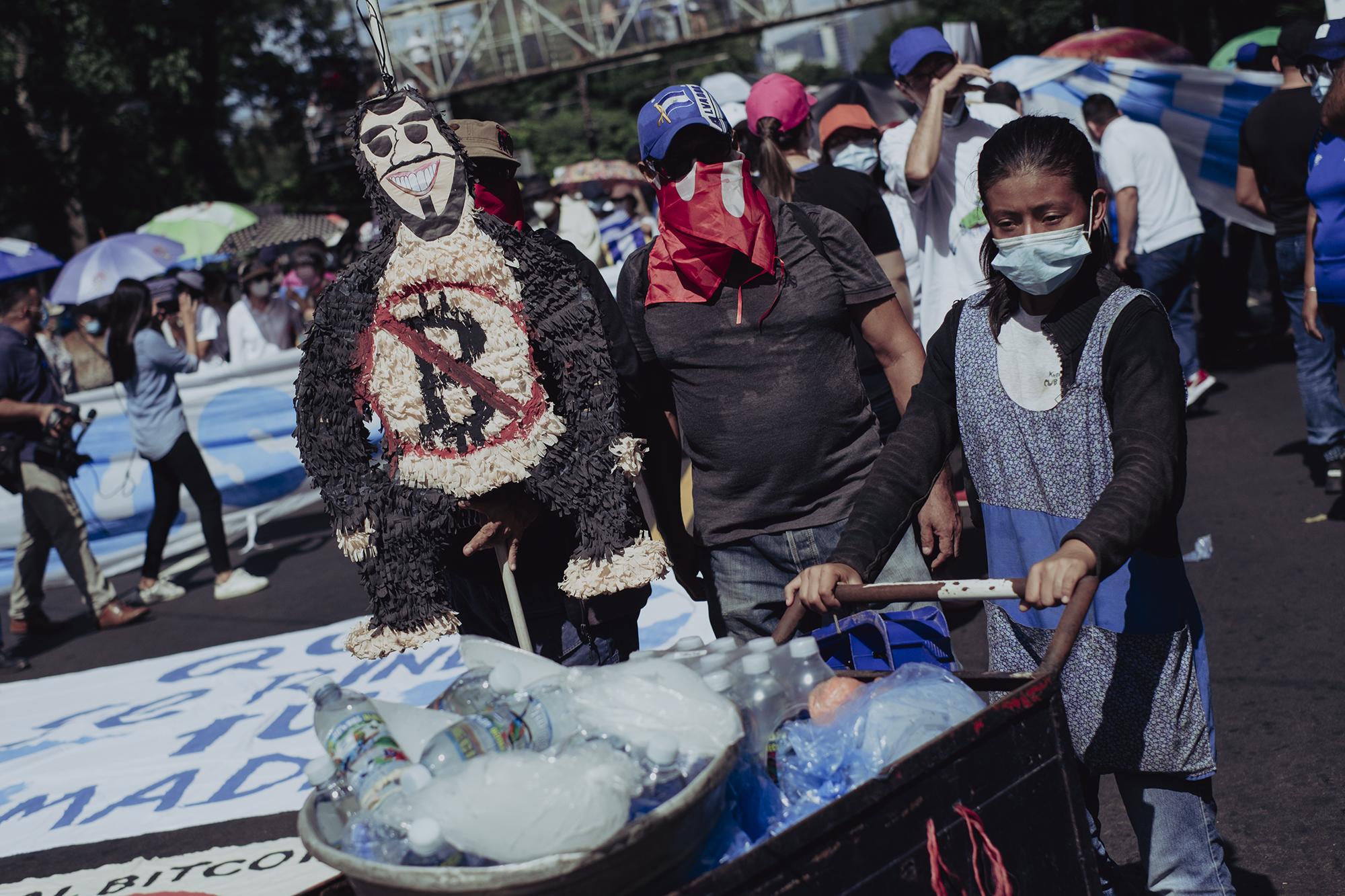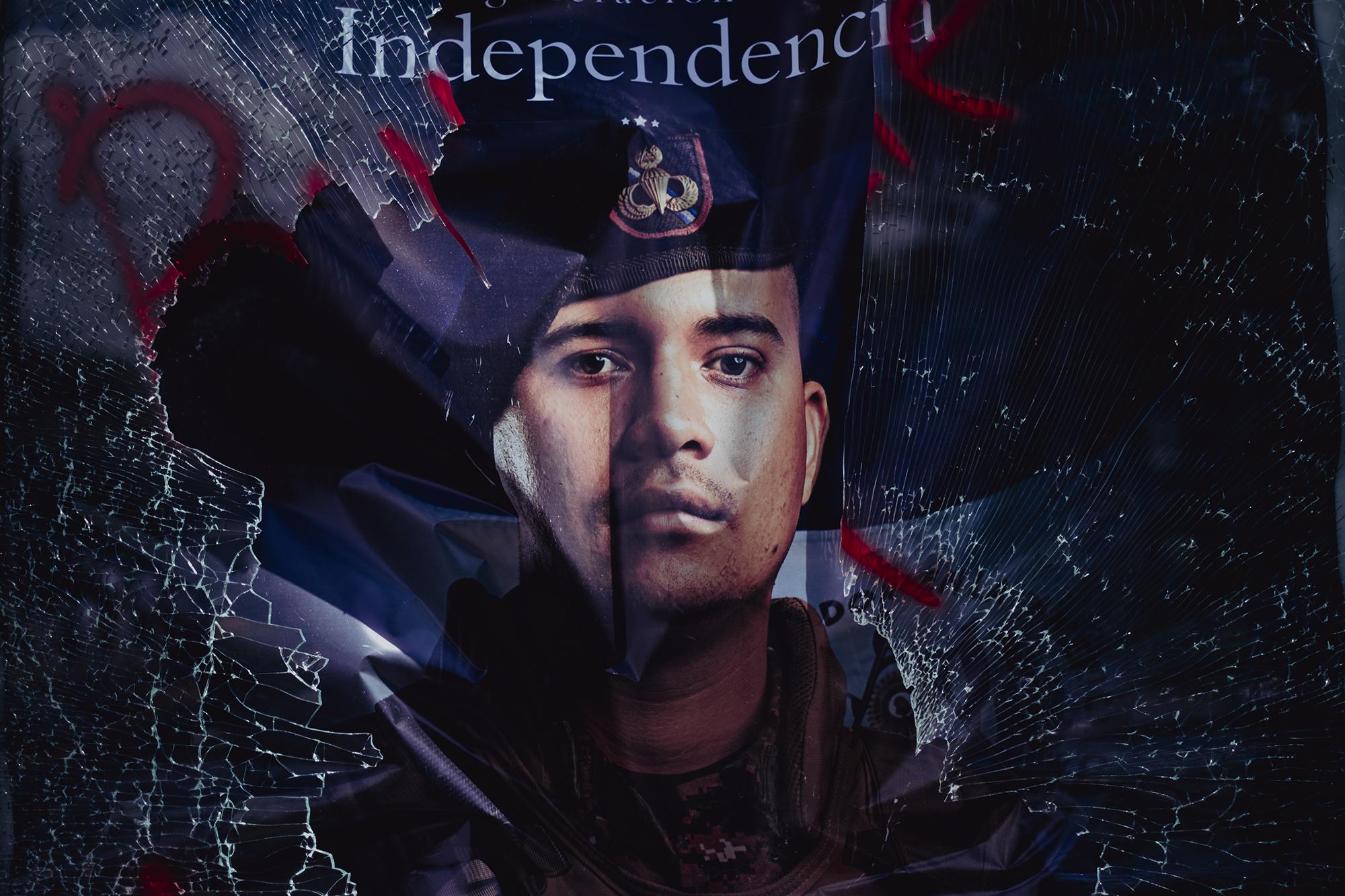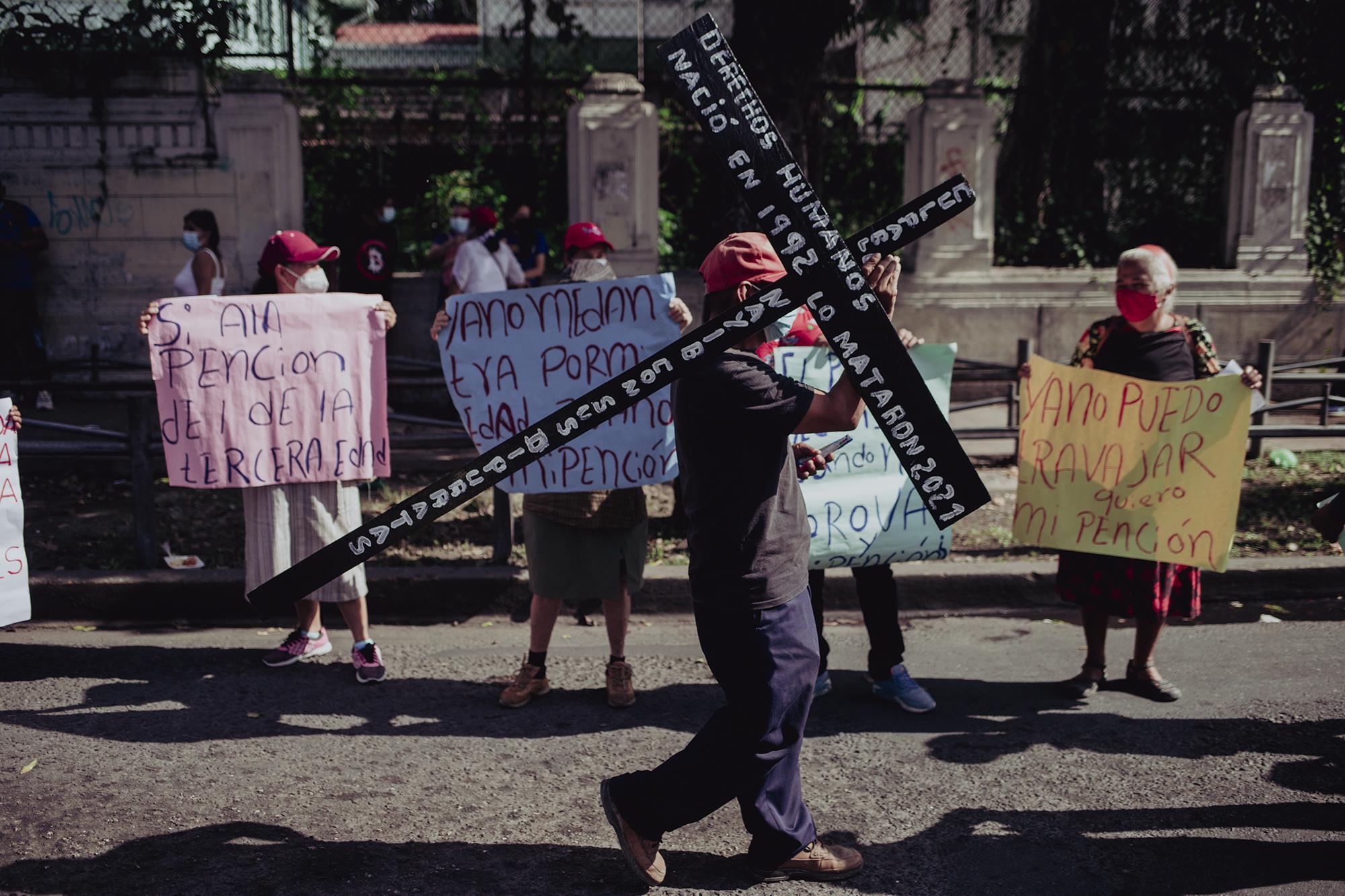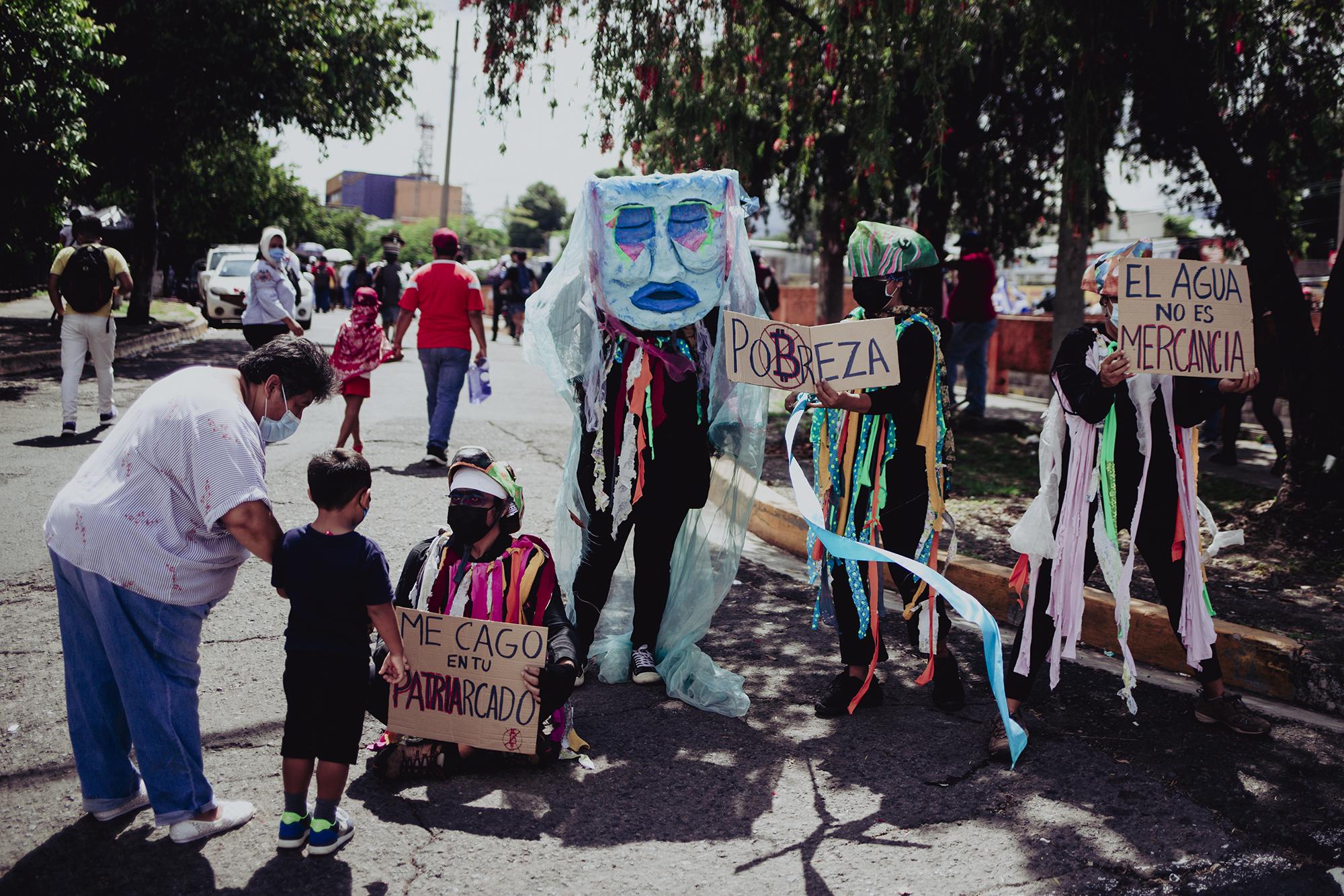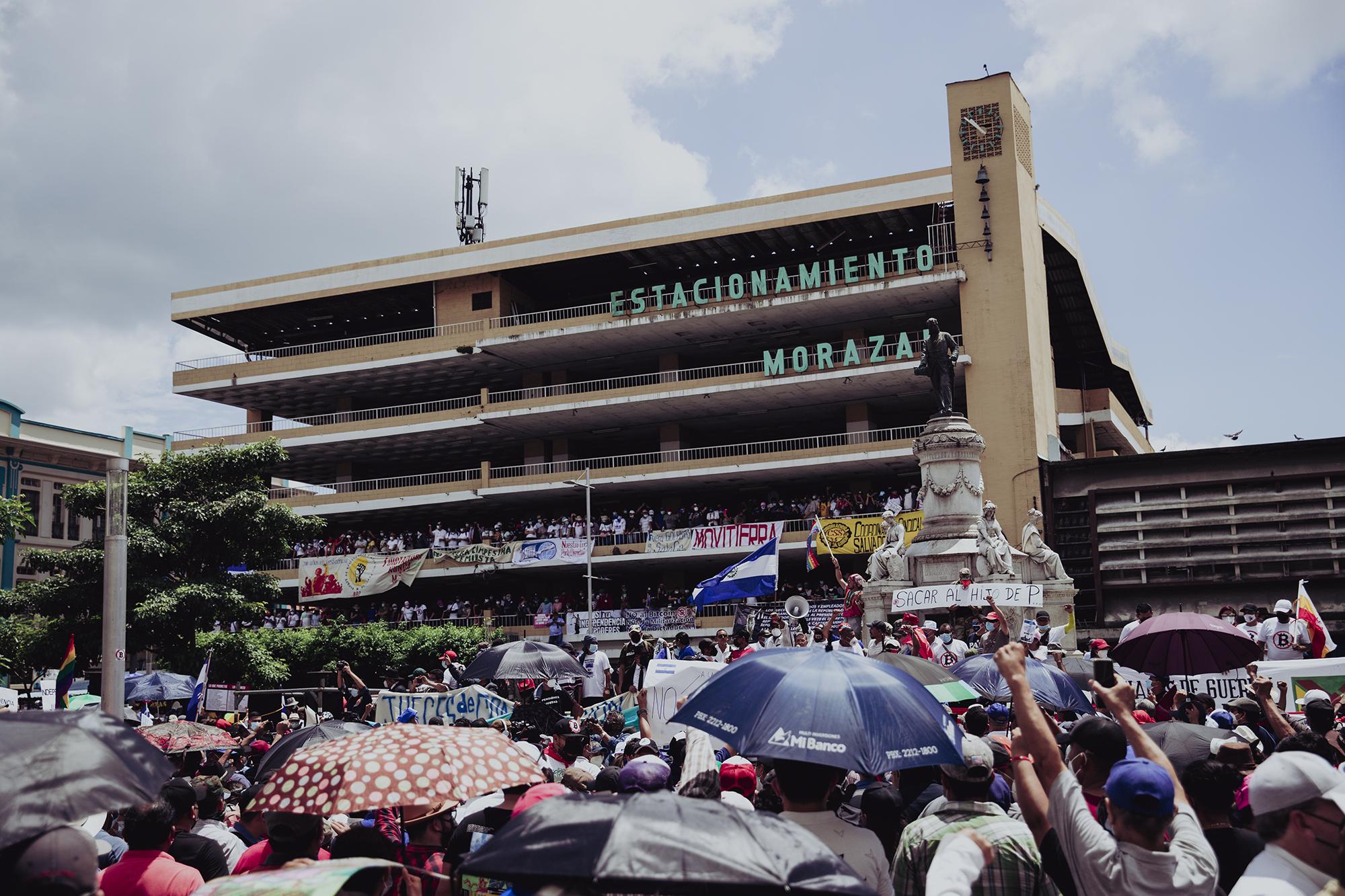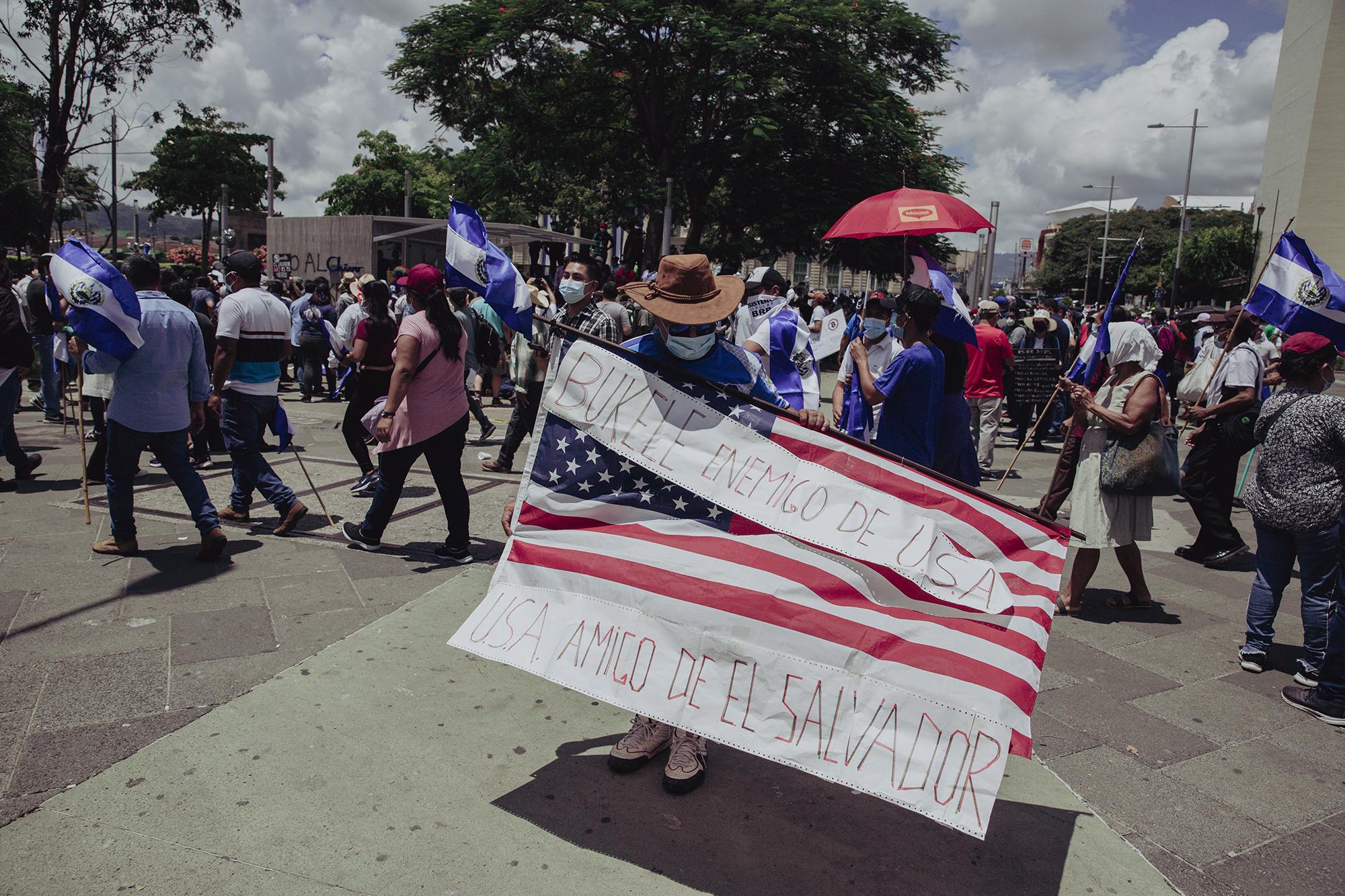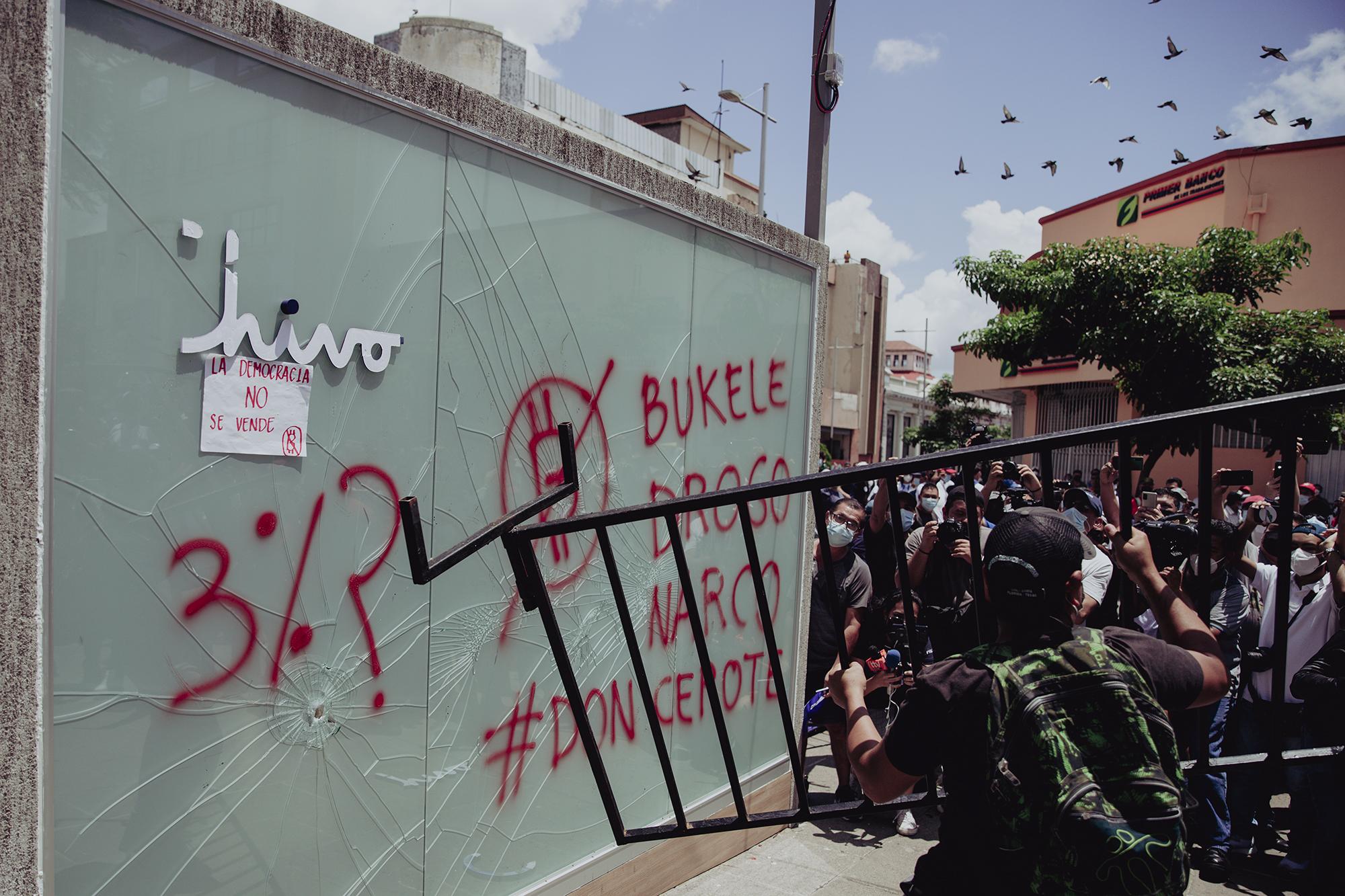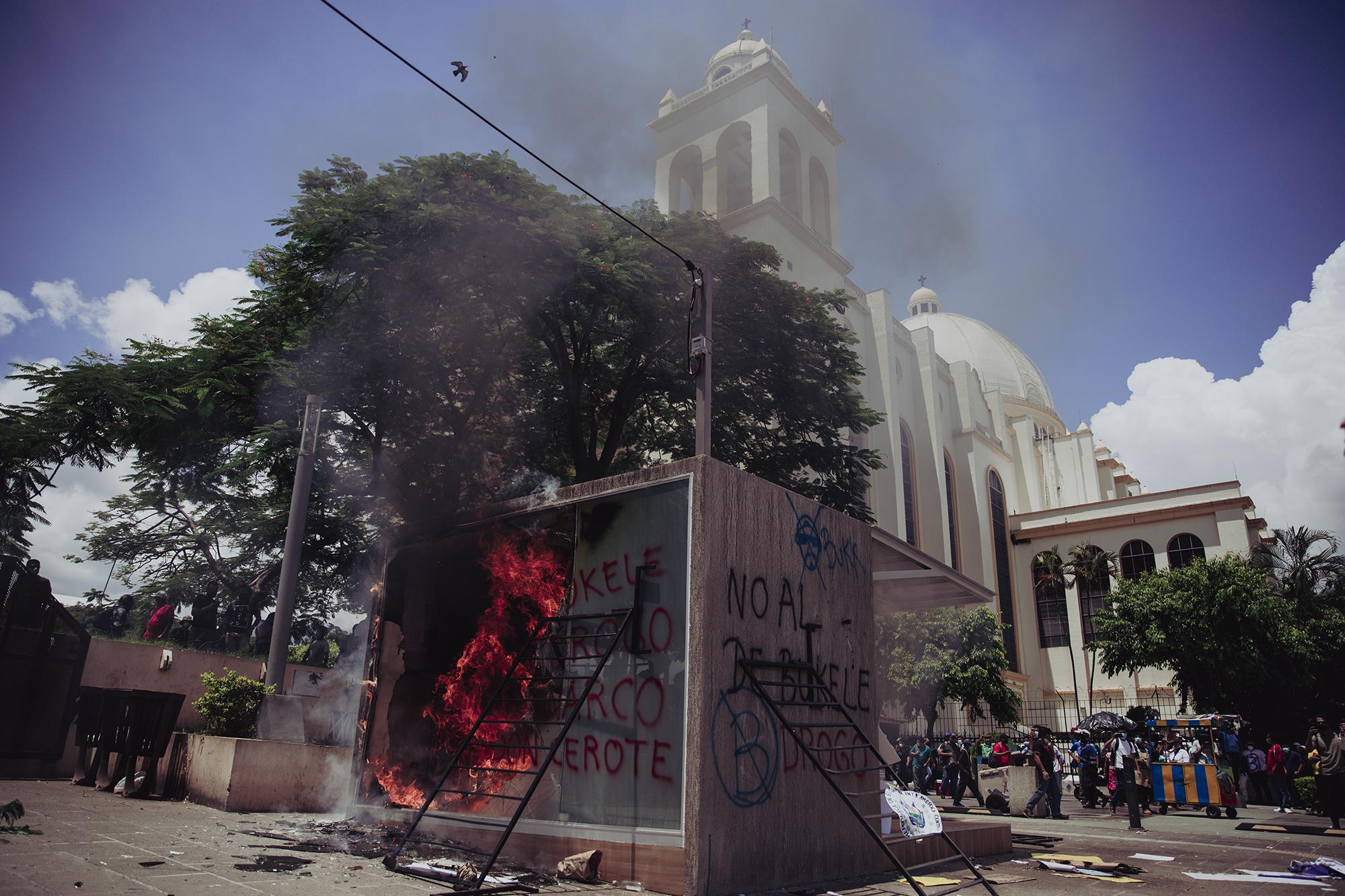 *Translated by Anna-Catherine Brigida